Player Guide
Welcome to the wonderful world of Mathcrafters! This guide is intended to get you ready to play your first game.
Joining a game
Your game manager will send you a link ahead of the event. This will bring you to a page explaining the event along with other key details. If you have specific questions about your game, such as when and where it will be held, please contact the game manager directly.
The game manager will open the lobby a short time before the game begins. When this happens, you'll see a button that allows you to join your team.

Your game manager will have assigned you to a team ahead of the event and provided you a password. Select your team and enter the password to enter the lobby.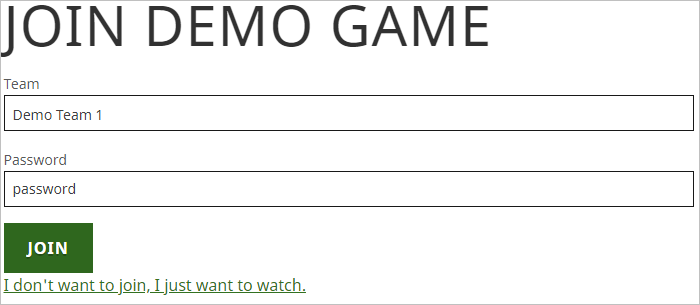 Challenge sections
The goal of the game is to acquire resources by solving challenges. These challenges are grouped into sections that tell a story.

However, some sections may be locked until the team acquires a certain resource. Sometimes these resources will be awarded for solving challenges. Otherwise they can be created by crafting them from other resources. The team won't be able to see the questions for a locked section until they unlock it.

Click a resource to learn more about it, including how many points it's worth and whether it can be crafted.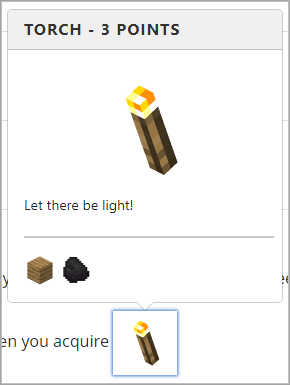 Solving challenges
Challenges are listed under each section along with their award.

Some challanges have hidden awards, so the team won't find out what they get until they solve the challenge.

Solve a question by entering its correct answer. Note that games may limit how many times a team can submit incorrect answers for a given question. If a team reaches this number of incorrect submissions for that challenge, it is no longer available for them to solve. Any action taken by any team member is done on behalf of the team, so it doesn't matter who specifically solves challenges or crafts resources. Learn more about the default rules and answer formats.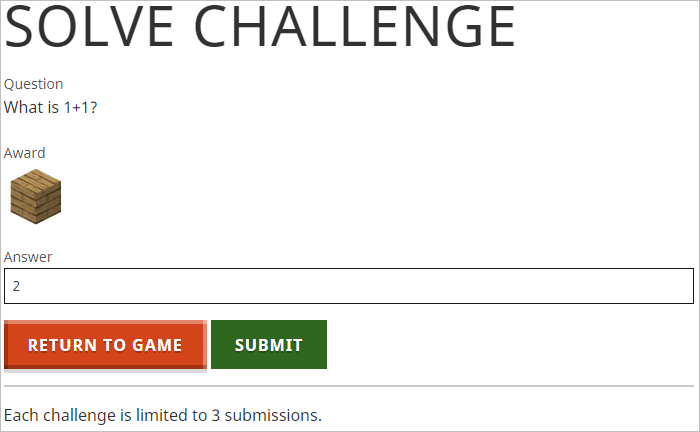 When a challenge is solved the award is granted to the team immediately.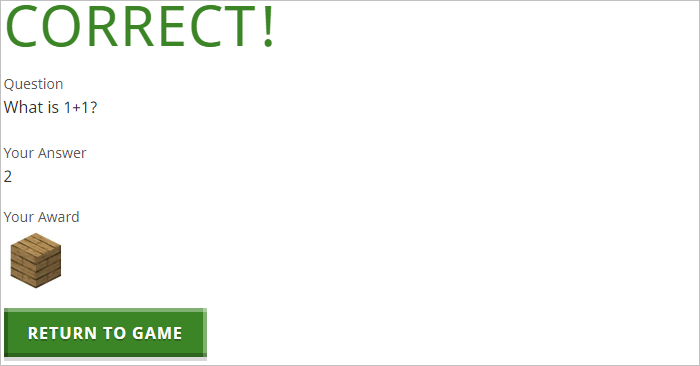 Crafting
The Inventory tab displays the resources the team has acquired. It also includes a list of crafting recipes available in this game. A team may craft an advanced resource if they have all the ingredients.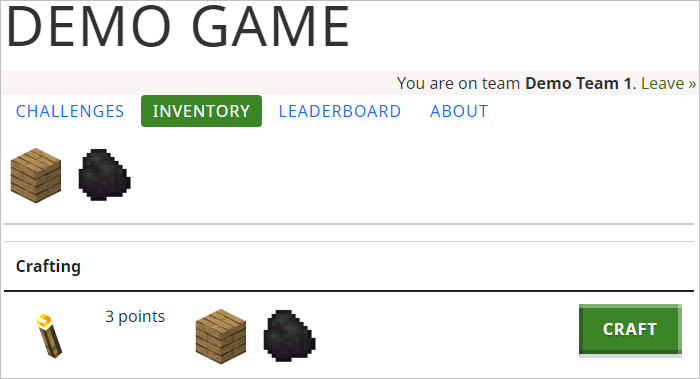 Some advanced resources are durable, so the team only needs to craft them once. This will be noted by an outline around the resource icon.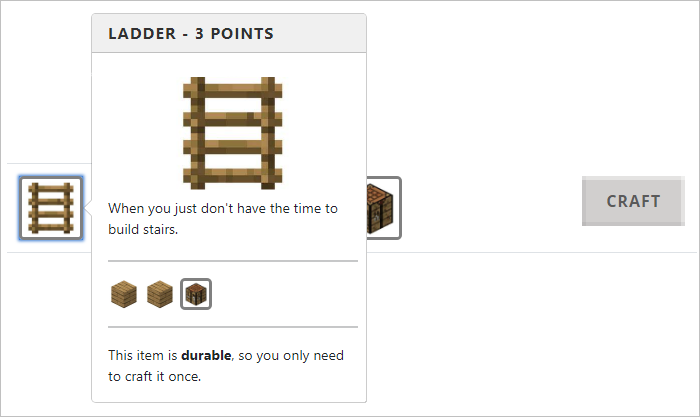 When a team crafts a resource, the non-durable resources are consumed and removed from inventory. However, durable resources remain for the rest of the game.

Leaderboard
Teams are ranked by their point total, which is just the sum of all their resource points. More advanced resources are typically worth more points, but it's up to each team to strategize how they can maximize their total. Ties are broken in favor of the first team to reach that point total.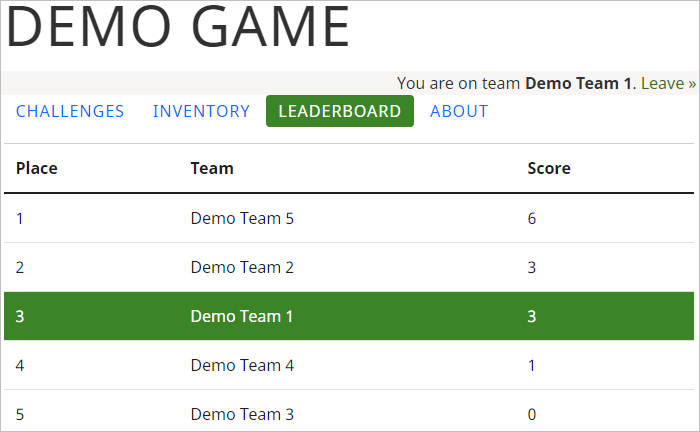 Running your own games
Interested in running your own games for your classroom or club? Reach out to hello@mathcrafters.com.